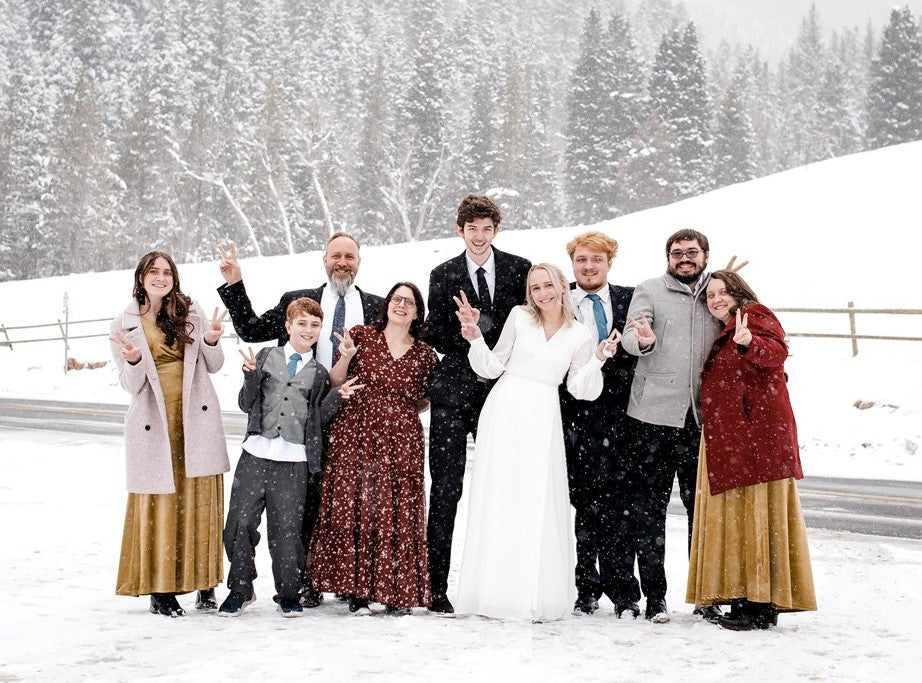 Our Story
We are based out of Atlanta, GA. Our team (Family) includes a Senior Technical Architect, a Media and Technology Expert, a Chemical Engineer PhD. Student, a Rocket Scientist, a Computer Scientist, a Computer Science Major, an Art Major, a Musically Talented Creative Director & Photographer, and an Inquisitive Home-Schooled Middle School Kid, three very nice dogs and a stray cat. We also have an amazing Social Media Director, Video King, and Photographer!
Sometimes life isn't fair. You have issues you can't find remedies for, that's why we are here. We are here to help. Thanks for putting your trust in us!
LISTEN to my interview on It's Just Us Radio
Where We Are Now
A little about me, Kelley,...November 2018, I woke up extremely dizzy. I thought I had carbon monoxide poisoning. After a few hours of things not getting better, the entire right side of my body went numb and I was taken to the hospital.
On the way to the hospital, I stopped breathing. I could feel myself dying. Then I heard my daughter say, "Breathe in, breathe out," and I listened.
After hours in the hospital, the doctor came in and said, "Well good news, it isn't carbon monoxide poisoning, the stroke didn't cause visible brain damage, and you have a brain tumor. Do you have any questions?"
We had lots of them. We found out, "slow growing, non-cancerous, operable," were all good words. Though, I've not done much except wait...referrals, specialists, more doctors to see.
I struggle every day with memory issues and processing information. I've slowed down a lot. I guess Heavenly Father wanted me to focus on the things which are truly important. I spend more time with my family.
My tumor rests on my optic and ear nerves. This means my vision is wonky and my balance is not balanced.
I sit and ponder things. Not because I want to, but because it's all I'm really able to do. Days fly by and I'm not sure I do much.
I'm working full-time and still trying to make Likes Skincare a household name...it truly is an amazing product.
I still love to write. Sometimes, it's hard. I take naps often. Some days my brain just stops and so do I.
I love my family. I am grateful for all the slack they pick up. I'm grateful for all the love they give. I'm grateful to still be here. I'm grateful I listened to the voice of my daughter and breathed in.
How We Began in 2017
We all have dreams, mine is to become a Life Coach. My husband sent me a quote and I really liked what the person had to say. I wondered what sort of accreditation this person had, so I looked online. I found out she was a certified life coach. She conducted seminars all over the world on something she was passionate about. I thought I want to do that. I want to travel the world and teach people about Inherited Codependency. You can find my journey at www.inheritedcodependency.com.
I looked into becoming a certified life coach and realized there were lots of avenues, however, I wanted the best and the course cost $10,000. I am currently $55,000 in debt from student loans. So I asked a humble prayer, "Please God, help me find something or some way to pay off this debt and have the money for tuition." 
The next week, I began a 12-week facilitator role in the Church of Jesus Christ of Latter-day Saints Self-Reliance Program, Starting and Growing My Business. I asked my husband and son if they wanted to join me and maybe, just maybe we could start something. 
Then, ideas started popping into my head. About a year and a half ago, I developed a salve to treat my husband's athlete's foot. It worked wonderfully. Then, I developed something for him to nourish and pamper his nether regions. He LOVED it! My son returned home from his 2-year mission in the Utah Salt Lake City Mission and began using the product and LOVED it.
I got to thinking, if a 45-year-old and a 21-year-old love the same product, maybe we have something others would love too. 
In my world, about a few years ago, I developed boob sweat with a nasty odor, thanks to menopause, and created a salve to conquer that as well. This, after scouring the web and futile visits to doctors, looking for some sort of cure. I created my own, and it works!
The course began and the products grew. We found problems and researched solutions. Many times, finding there was nothing on the market to help with issues, such as excessive sweat in places no one wants to talk about. I created a website, tweaked it, trashed it, created another one, tweaked it, trashed it and now we are on edition three, this one. I kind of like it. 
I believe NetherCream is a direct answer to my prayers. I believe it is a truly inspired product, which will help millions of people with problems they are suffering with and don't have to anymore. 
I am very proud of what we have created. It is good. All of it, even the parts we are too embarrassed to talk about. You can find out more about me at my personal website www.kelleymlikes.com. Maybe find a book you want to read or see all the other amazing things I love to do. 
Best Sellers
Regular price

From $18.50 USD

Regular price

Sale price

From $18.50 USD

Unit price

per

Regular price

From $15.00 USD

Regular price

$18.50 USD

Sale price

From $15.00 USD

Unit price

per

Regular price

From $18.50 USD

Regular price

Sale price

From $18.50 USD

Unit price

per